Yes of course! How predictable! As a Chinese, I love teas to death! :-D Almost all kinds of teas (with the very exception of black tea), especially Chinese tea. But the teas I drink are not the ones in tea-bag form, I rarely drink it cause I don't think they're real teas. I still tend to make tea in the traditional way. So this time when I saw teas in Galeria I was so excited! My favourite Rooibos Teas! And in so many varieties...!!! I was in heaven...!!! :-DDD

They have about 10 varieties for Rooibos Tea, I chose Vanille and Lemon, each 100g, on the expensive side though, €2,49 per bag, but I spend the money on them willingly even if they're much more expensive, cause I drink tea everyday, as people drink water, I actually do not drink water, which is partly the local water quality to blame.

It was love at first sight, cause they're packaged in strong paper bag, not plastic bag or metal tin (I've got enough metal tins at home), so it's environment-friendly. I also like the colour of the paper bag (it's light beige) and the design. Simply the whole thing!

Rotbusch Tee Vanille:

Upon opening the bag, I cried out with joy...! It's such a feast both for my eyes and my nose! Dark reddish brown Rooibos infused with dried rose pedals and on the first sniff I could already tell the scent of forest-after-rain and strong vanilla...! So delicate, fresh and fragile.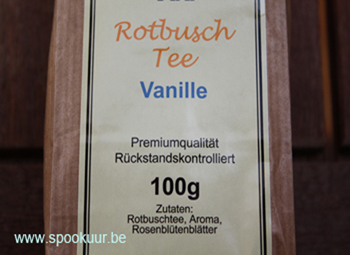 I really love the colour and the dried rose pedals.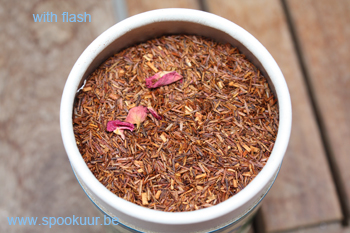 Typically Rooibos Tea colour: mid-dark reddish brown. The taste is naturally sweet and slightly nutty and dreamingly woody, and it's also highly nutritional with its high level of antioxidants and lack of caffeine. The vanilla scent feels and tastes very warm, perfect for autumn and winter.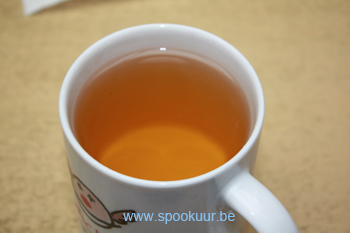 Rotbuschtee Lemon:

Yet another great tea to be added to my favourite...! One of its ingredients is lemon grass so it's meant to have a fresh taste, and the "Kornblumenblüten" only makes the tea look more romantic, it's in dried flower pedal form and is mysteriously beautiful being mid-tone blue. The taste is very different from that of Rooibos Vanilla tea, it's not woody or nutty, it tastes totally fresh and is perfect for ice tea. I'll drink it everyday in hot summer.




Both excellent teas! I'll be buying them for as long as the manufacturer produces them and highly recommend them to anyone who loves tea, especially to those who are health-conscious...!